Ryan Beaver Announces Anticipated 
New Album Rx Out May 6, 2016
Shares New Song "Fast"
Touring with Lee Ann Womack This Month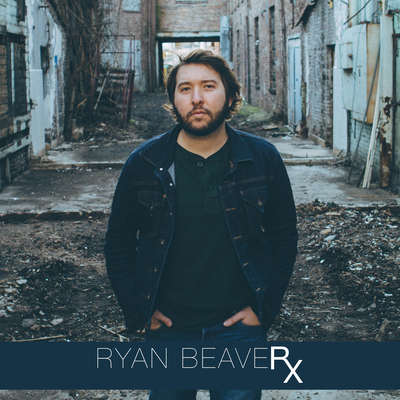 On May 6th, Nashville's 
Ryan Beaver
 will release his much-anticipated new album 
Rx
. Today, Ryan shares "Fast," the second song to be released from 
Rx
, which premiered yesterday at 
Yahoo Music
.
Stream "Fast" via Soundcloud:
"This album is titled Rx because these songs are like medicine to me," says Beaver of his new release. "Making this record was so much fun, and so therapeutic. These songs serve as a prescription for getting excited about music and life. And if they're like medicine for me, maybe they will be for the listeners."
Rx, which Beaver co-produced with longtime compadres Jeremy Spillman and Ryan Tyndell (both of whom have worked with Eric Church, Nikki Lane, and Little Big Town), makes it abundantly clear why Ryan Beaver has already been widely acclaimed as an artist to watch.
Rolling Stone
 recently named him one of "10 New Country Artists You Need to Know," and he's received acclaim from the likes of 
Miranda Lambert
, 
Lee Ann Womack
, 
Maren Morris
, 
Kacey Musgraves
 and 
Ashley Monroe
, with whom he's toured as an opening act.
Late last year, 
Stereogum
 premiered his single "Dark" and called it "the strongest country song I've hear all year." The track became the imputus for the writing and recording of the album, and stemmed from a challenging time in his life when he lost his grandfather, a close friend, a subsequently a relationship in a short period of time.
"Writing 'Dark' really shook me, and really woke me up," he says.  "I think I needed to hear those words more than anybody, and I realized that if I felt that way, maybe others would.  I got super excited, and I thought, 'OK, I think I'm onto something here, this is a path that I want to take.'
"Singing 'I ain't afraid of the dark' is as simple as it gets, and anybody can understand what it means.  That's me trying to be an adult and trying to figure out how to deal with the real world.  It's really simple, but getting yourself to the point where you're able to express things that simply is a challenge, and it something I aspire to.  That's what Hank Williams did, and it's what Tom Petty does: express these complicated emotions in everyday language that everyone can understand.  That's my goal."
Ryan Beaver will hit the road with Lee Ann Womack later this month, with additional tour dates to follow.
Tour Dates:
2/21: Chandler, AZ – Chandler Center For The Arts *
2/22: Solana Beach, CA – Belly Up *
2/25: San Francisco, CA – Great American Music Hall *
4/16: Savannah, GA – Southbound Brewing Company #
4/20: Fort Worth, TX – Capital Bar
4/29: Jacksonville, FL – Mavericks #
* – with Lee Ann Womack
# – with JJ Grey & Mofro
Track List:
2) Rum & Roses
4) When This World Ends
5) Jesus Was A Capricorn
6) Kristofferson
7) Habit
8) Vegas
9) Gravedigger
10) Still Yours
11) RX
12) If I Had A Horse